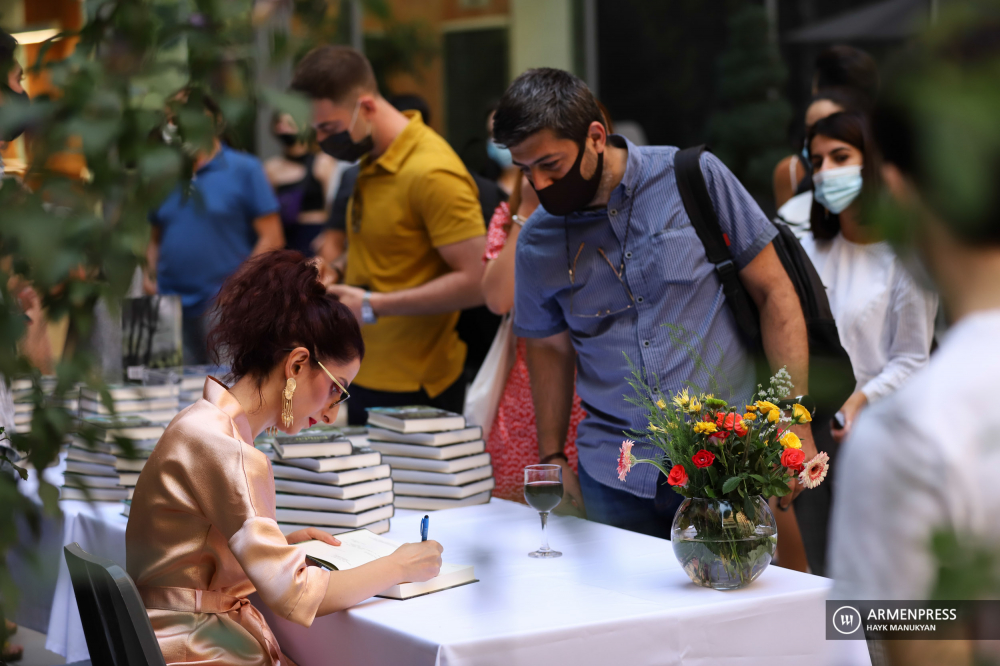 On September 2020 Anna Danielyan's Khanna novel was published. During/on the days of pandemic lockdown and war the novel was read by many, and even now, several months later, the discussions and opinion exchanging with regard to the bold work of a gifted writer is still on top in the social media.
Khanna is the first novel by poet and photographer Anna Davtyan. It was very pleasant for the writer to hear positive reviews/feedback, especially unexpected ones. "I decided even not to write an annotation and preface to allow the readers make their own conclusions, not being guided on what this novel is for them – war, love, business, sex, country or something else. In fact, I am very impressed that Khanna was perceived by our society.
It could have been a scandalous story, but it received much more valuable feedbacks. That says a lot. " There is Armenia, ourselves, holidays and days of our love and hatred, our homeland, Armenia with its nature, people, behavior, ordinary life and extraordinary habits. The novel was published in the framework of the "Support to Creators and Researchers" grant program of the RA Ministry of Education and Science.

                 
Anna Davtyan started writing Khanna in October 2018. The process itself was not too long, but in March 2020, when the novel was already in the printing house, the state of emergency was declared and the long waiting phase began.
" Metro Publishing House Editor – Violet Grigoryan Proofreading – Taguhi Suslikyan Book design – Gohar Grigoryan Book cover – Sona Abgaryan