Karine Khodikyan: Great writers of a small country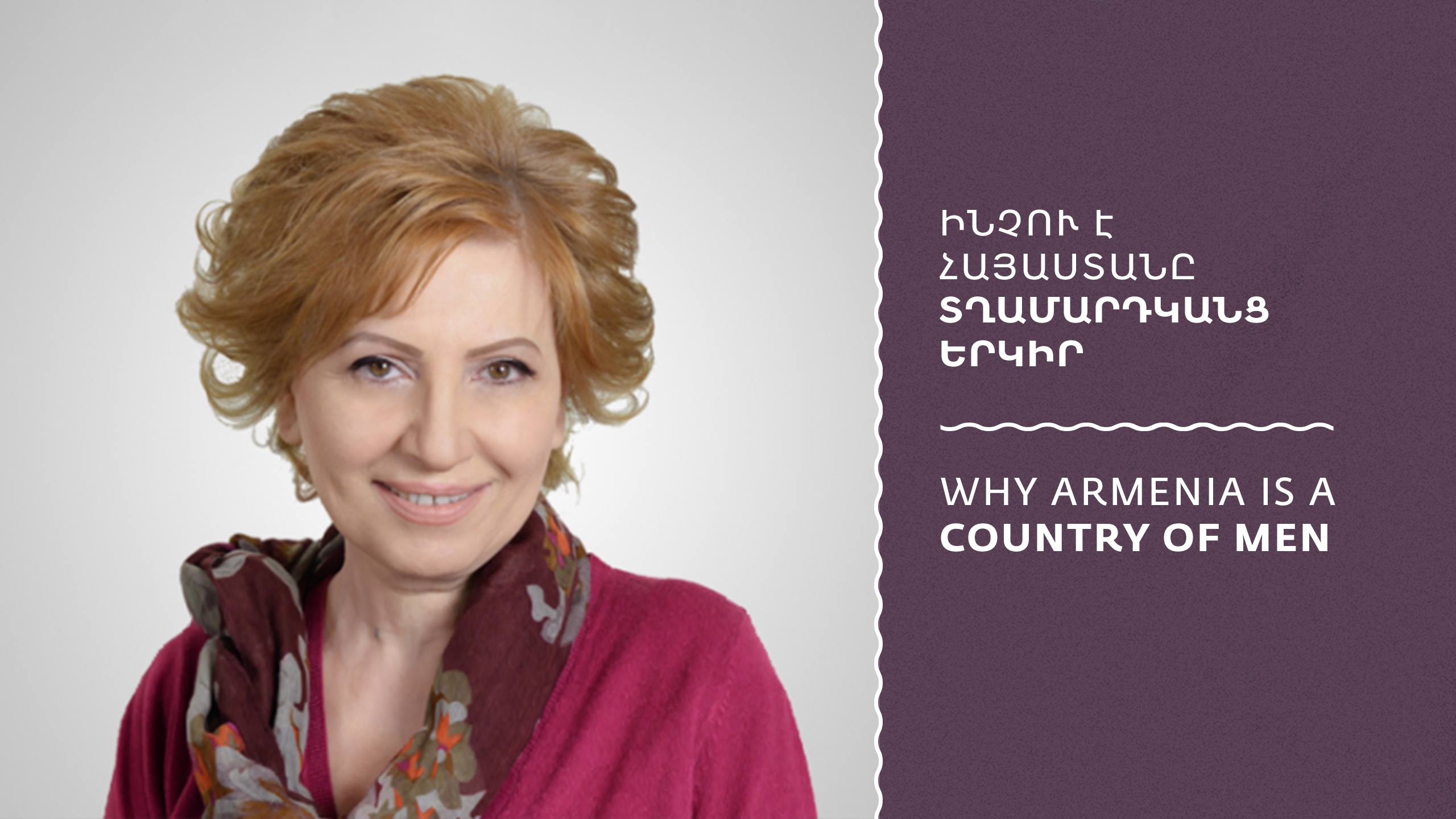 Karine Khodikyan is an acclaimed playwright, screenwriter, fiction writer and journalist. We talked to writer, publicist Ms. Karine Khodikyan about first love, first composition, dramaturgy and about why Armenia is a country of men. We present you his monologue.
Me about myself
Let me first introduce myself: Karine Khodikyan, first of all playwright, then essayist, and the most part of my biography, a publicist.
First love and first poem
I started to write from the age of 13. Why do I remember it so clearly? Because I fell in love for the first time and wrote a poem. And afterwards, I wrote the play "Lilit", that exact first poem, which was written with a thrill in the heart, was referred to Adam, as the author of it. He, as the first man who wrote the first poem. What was interesting about that was that those lines in Adam's interpretation sounded funny. And this is one of the literary tricks.
What was behind the scenes in reality
Why did I start writing plays? I was very curious about what was going on backstage and I had to write at least a play which would be the only way to get backstage there. But all kidding aside, I've been writing plays since 1987, the first play was written in 1987. And the last one I'm working on now is still not finished , but will be completed soon. And throughout all this period for numerous times I felt jealous of myself for being able to unseal the sign which was given to me from above.
Playwriting is my shelter.
The only true shelter of my life is playwriting.
Great writers of a small country
I should say that happy are those writers who are the citizens and the writers of big countries. The destiny of a writer from a small country is not small, but is somehow limited.
The Armenian writers should be presented to the world
If we recall the great Armenian writers, we should admit that in case of being writers of a big country, the limits of their recognition would have been much more extensive. Another very important factor is the language. Those plays which I translated for example into Russian and which are being circulated in the Russian network have numerous times found their addressees. So, the cultural policy of our country should for sure include the literature in translation and first of all the mission of presenting the Armenian authors to the world as a strategic branch of culture.
Armenia is a men's land
Alvard Petrosyan once said that Armenia is a land of men and it is true. And I do believe that it is not something bad, it's just peculiar to our country. But I can already feel the tendency which comes to life in our society: in our reality women writers, gradually, step by step, but persistently and solemnly find their own place. And, this is a process which can no longer be hindered or stopped. This is a natural process. It is interesting to read a male writer describe the inner world and feelings of a female character, the more interesting is to read about the inner world and feelings of the male character depicted from a woman writer's perspective.
Culture is the human communication
The culture first of all is the communication: to be heard by the others, to hear each other through expressing your own self and thus constructing together a new field. And I can state that for sure suchlike communication can play a very important and decisive role in the life of any writer in terms of new impressions and the need to revise our "to-do list".