Panel discussion: Post-war Topic in Literature (video)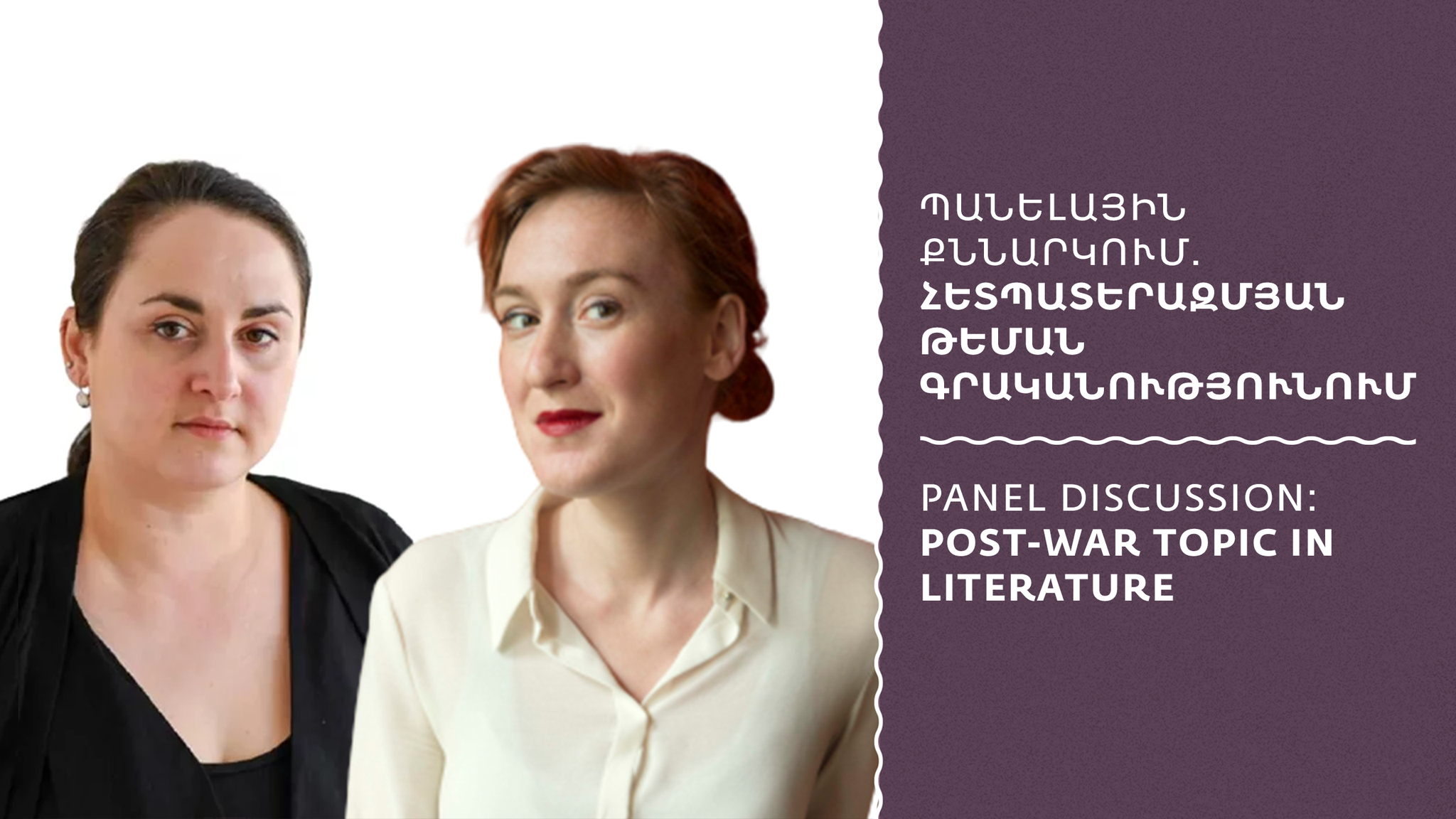 We have a panel discussion at the Zabel forum, the topic of which is very pressing for Armenia. Reflections about the war-affected society and its expression in German and Georgian literature are to be discussed. The participation of German writers in the forum was made possible with the support of the Goethe Center in Yerevan. The interlocutors of writer and translator Astghik Sargsyan are Nora Bossong, a multi-award winning poet, writer and essayist and Nino Haratishvili, an award winning German writer of Georgian origin.
Nino Haratashvili grew up during the  time of Georgian revolution of the 90s. And one can see the harsh impressions and the irreversible trace of those years in her literature: "Of course, it was a harsh and difficult period. But I was a kid and I wasn't aware of what was going on. For me, it was perfectly normal, all that chaos, shootings and economic collapse. That was my childhood."
Only after moving to Germanty she realized what she and her country went through. During those years, almost 70% of 1 million of women left Georgia to become nurses or care workers, who sometimes had to work illegally, without documents and insurance: "For example, I realized how difficult it was for my parents since they had to bear the responsibility for their kids. There was no work, no money, no perspective. And the most interesting was the fact that all the values I grew up with, disappeared. It seemed that the society was searching or trying to find the new identity. And that is, maybe the most important thing about that period."
German literature refers to that topic starting from the Second World War, which shaped the German literature in a new way after 1945. According to Nora Bossong, the topic is still high on the agenda nowadays: "the question of guilt, of course, is one that plays the role in a lot of novels, poetry and dramas in German literature. But then, looking back from 2021, or let it be 2011 or 2000 we see this promise "never again"."
To the countries in the post-war crisis, in this case Armenia, both writers have their appeal. Writers must write, spread the stories about the war, heroes and fallen soldiers. Otherwise, Armenia may remain locked in its fears, sorrows and despair. And literature can be a helping hand to write down the history of your soldiers, your people, and spread them around the world using your pen.