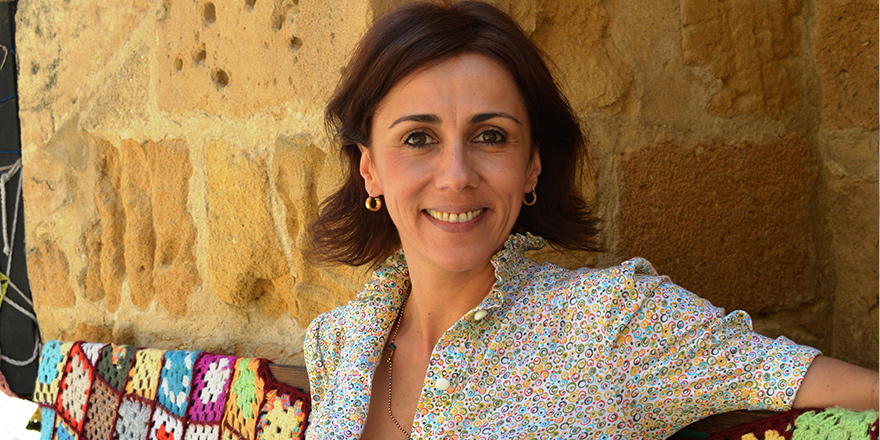 Defne Suman
Writer
Defne Suman was born in Istanbul in 1974. She grew up on Prinkipo Island․ She studied sociology at the Bosphorus University, from which she also obtained a master's degree in sociology. She worked as a teacher in Thailand and Laos. Here she studied Far Eastern philosophy and mystic disciplines. Later she continued her studies in USA state of Oregon.
Her first book "Blue Forest" is a compilation of travel journals, published in 2011. What followed was a novel "Hide-And-Go-Seek", which was depicting issues related to the polarization of modern
and conservative segments of Turkey. In 2015, she published the novel "Borrowed Times", describing the destruction of cosmopolitan Ottoman Smyrna. On the same day, the book was released in Greece under "Silence of the Scheherazade" title. Approaching the subject of Cyprus, which is one of the open wounds of Turkey․ Defne's new novel "The Heat of Summer" was published simultaneously in Turkey and Greece.
In her next translated to novel "At the Breakfast Table" published in 2018 and translated to 14 languages Suman continues exploring the themes and tropes that prevail in her previous novels, presenting them to the reader in new dimensions.
Most notably among these are collective forgetting and remembering, trauma, the repression and uncovering of truth at the personal and social levels, questions pertaining to identity, such as, the connection between language and identity, covert identities, and the malleability of identity. Moreover, Suman's novels examine the conflict between a pluralistic notion of selfhood and a monolithically constructed national identity. The paradigms of exile and displacement, of speaking from minority positions, are intertwined with the above-mentioned themes.