Me, Literature and Politics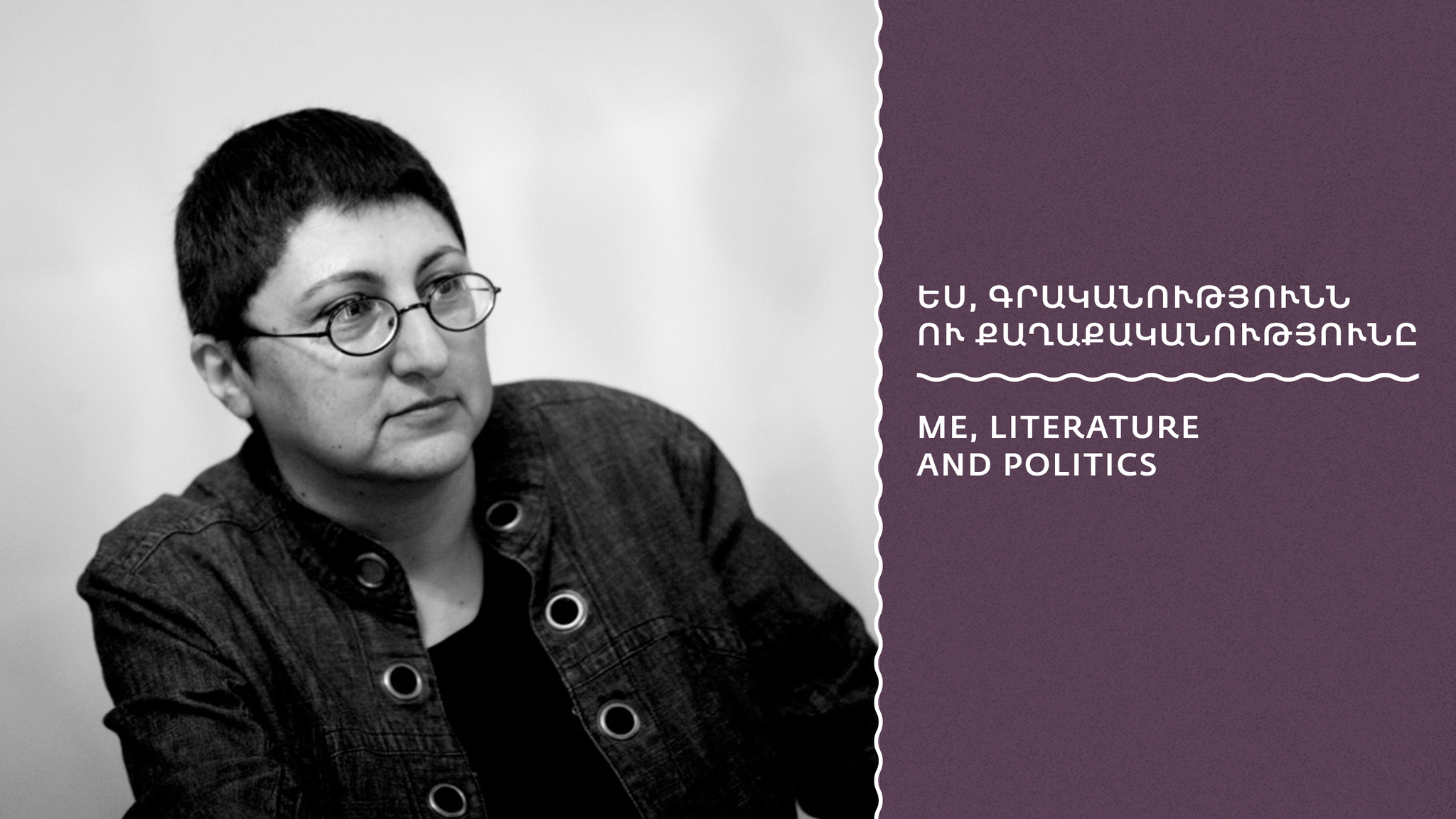 At the beginning she kept writing, but didn't show it to anybody and only in 1987 her first series of poems was published in "Garun" magazine. There was almost no political context in those poems, Marine Petrosyan notes. "And when questioned I always respond that my literary life coincides with the political life of new Armenia, though, I guess, it is not a coincidence at all."
There was no politics in her first poems, but afterwards it was almost impossible to avoid that topic. Not only her works, but also, she, herself could not stay out of politics. There were painful topics which she had to touch upon in her public speeches and actions. "I always participated in the rallies, but for me poetry and politics were clearly separated, I was just an observer".
According to publicist the literature and politics have certain similarities. Politicians and literature use words to address people. But the words they use are quite different. "Speech in politics always has a definite purpose, politicians know what they want to achieve with that word, what reaction they want to have. But it's different in literature. If a poem would be written in the same manner, it would not be a poem any more, it would be a propaganda."
Marine Petrosyan says that today Armenia has the need for power, it is depressed. We must find the way to unite, everyone should use their potential, to try to help and unite the people with their actions.