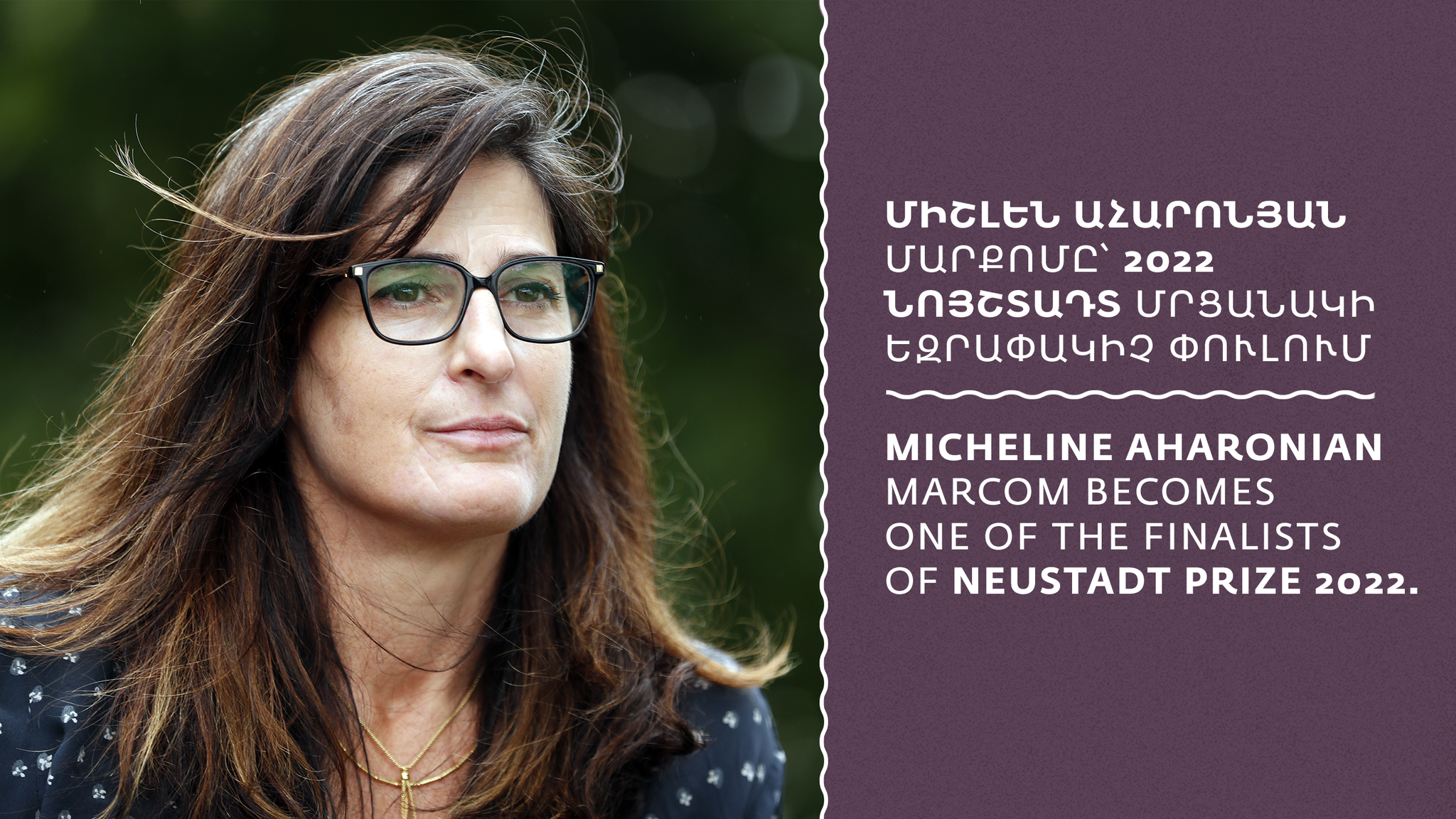 World Literature Today, the University of Oklahoma's award-winning magazine of international literature and culture, has announced finalists for the 2022 Neustadt International Prize for Literature. This prestigious prize recognizes significant contributions to world literature and has a history as a lead-up to the Nobel Prize in Literature.
The nominees (with representative texts noted) for the 2022 Neustadt Prize, which carries a $50,000 cash award, are as follows:
One of the 10 finalists is Micheline Aharonian Marcom (United States), Three Apples Fell from Heaven
Ten Neustadt jurors, all creative writers, chose the finalists; they will meet to choose the winner at the 2021 Neustadt Lit Fest, scheduled for Oct. 25–27.
Micheline Aharonian Marcom is the US author of seven novels, including a trilogy of books about the Armenian genocide and its aftermath in the twentieth century. Her first novel, Three Apples Fell from Heaven, was a New York Times Notable Book and runner-up for the PEN/Hemingway Award for First Fiction. Her second novel, The Daydreaming Boy, won the PEN/USA Award for Fiction. She has received fellowships and awards from the Lannan Foundation, the Whiting Foundation, and the US Artists' Foundation. She is a professor of creative writing at the University of Virginia.
Three Apples Fell from Heaven
A New York Times Notable Book that imagines the lives of several sufferers of the twentieth century's first genocide. Anaguil, an Armenian girl taken in by Turkish neighbors after the death of her parents who now views the remains of her world through a Muslim veil; Sargis, a poet hidden away in his mother's attic, dressed in women's clothing, and steadily going mad; Lucine, a servant and lover of the American consul; Maritsa, a rage-filled Muslim wife who becomes a whore; and Dickran, an infant left behind under a tree on the long exodus from an Armenian village, who reaches with tiny hands to touch the stars and dies with his name unrecorded.
Through the lives depicted in Three Apples Fell From Heaven, we witness the vanishing of a people. Together, the stories of these lives form a narrative mosaic—faceted, complex, richly textured, a devastating tableau.