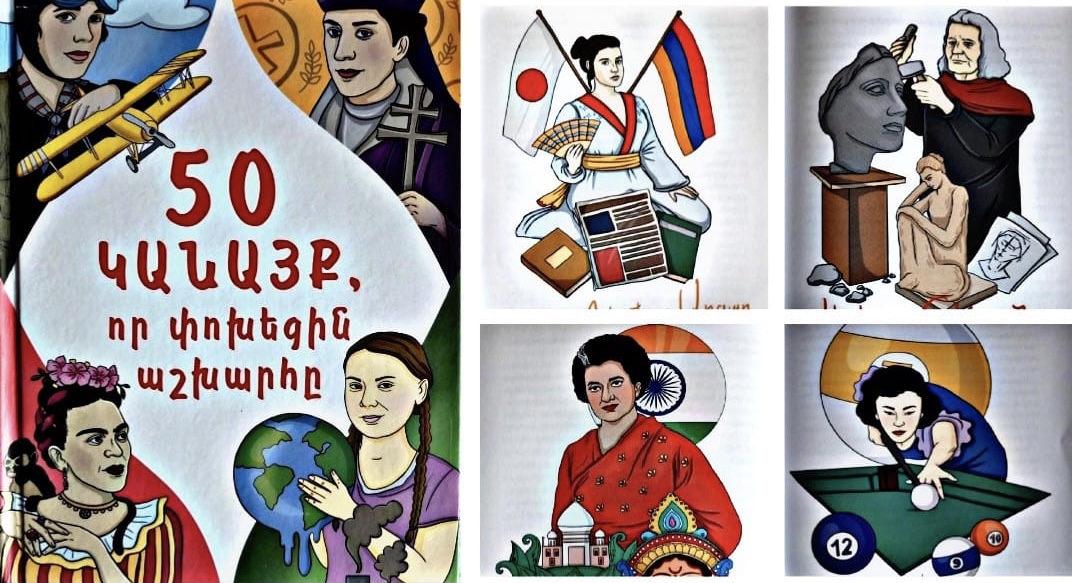 On the occasion of the 7th of April we would like to present to your attention "50 Women Who Changed the World" written by two women writers – Hasmik Simonyan and Armine Danielyan. This book highlights amazing and extraordinary stories of fifty women of different backgrounds and professions. There are famous inventors, travelers, diplomats, scientists, artists in the book, though there are also the women whose names are not that famous.
The writers selected 50 stories about 50 women who live in different parts of the world and who were able to change their own lives and the world.
The authors of the book selected the format of interesting, documentary, and sometimes incidental passages and even dialogues and made an attempt to present to the readers the path which took those women who changed the world and those who, due to their activities and experience can be the role models for all those who draw the plan of their future dreams and goals. The book was published with the support of Women's Foundation of Armenia and the Filia Women's Foundation of Germany.
Publishing was handled by "Magaghat Plus" publishing house. In fact, two more books are currently being prepared for publishing: "Armenian Women Who Changed The World" and "Women With Disabilities Who Changed World"